Rolling FTE Forecast
Rolling FTE planning is a critical component of effective workforce management. It involves forecasting the number of full-time equivalent (FTE) employees needed to support business operations over a specific period and adjusting those estimates as business conditions change.
This approach is important because it allows companies to adapt to changes in demand, shifts in the competitive landscape, and fluctuations in the economy. By constantly monitoring and adjusting their FTE projections, organizations can optimize their staffing levels to meet demand while minimizing costs.
Capture data
Efficient data submission is crucial for business operations. However, it can be challenging to prioritize this task amidst other important duties. That's why it's essential to make the data submission process simple and user-friendly, enabling teams to submit data regularly without adding unnecessary complexity to their workload.
Define who needs to submit
With colea, you can easily define who needs to submit data and make changes to this configuration as responsibilities shift.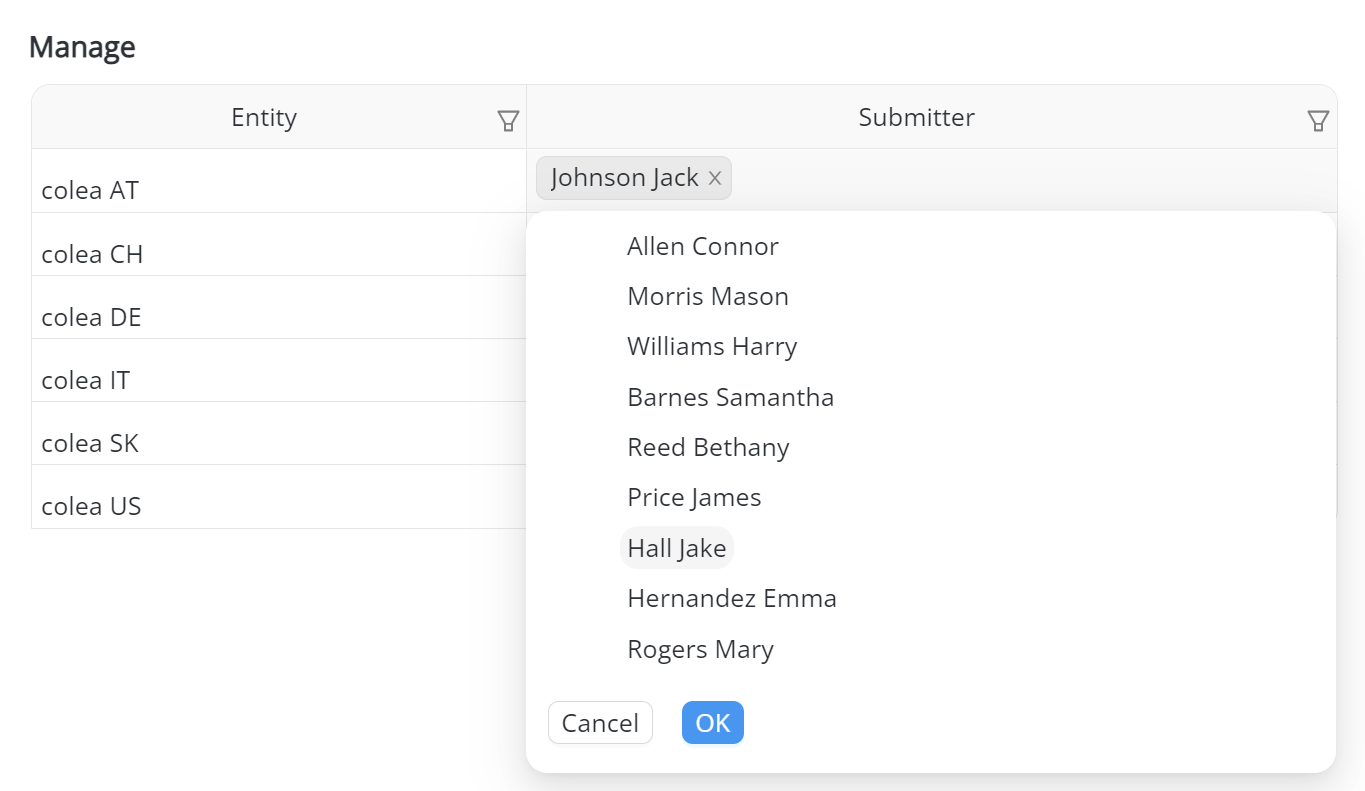 Allocate business areas to entities
For distributed companies, it's common for each location to have only a subset of business areas available. To ensure efficient data collection, it's important to tailor the data entry process to each entity's unique needs. This approach allows each location to only fill out the business areas relevant to them.